When it comes time to visit the travel clinic to discuss your itinerary and get the necessary vaccinations and medications, it can be quite a shocker to see the price tag when you deliver those prescriptions to the pharmacy…even WITH a decent health insurance policy. I was naive to think that most pharmacies sell prescriptions for roughly the same price. Boy was I wrong!
As we were preparing for our trip to Congo, I began digging into this and was amazed at the huge price differences quoted to me over the phone. As a last-ditch effort, just minutes before relenting to pay the enormous bill at Walgreens, I began to scour the internet to see if I could find any discounts, generic brands, or alternatives to help save some money. What I discovered that day ended up saving us $982 in prescription costs.
Without further ado, let me introduce you to my new friend, GoodRx.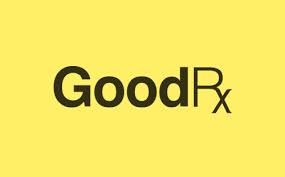 GoodRx is a free online resource that allows you to compare prices for your prescription at pharmacies near you. All you have to do is put in the name of the medication (generic included) and your zip code. After the search is complete, you can narrow down your results by dosage and quantity to get an exact price. GoodRx also has a free mobile app (available for iPhone and Android devices) that you can download and check prices on the go.
The table below shows the prices by pharmacy for each prescription at the time we purchased them.
My GoodRx Results
WALGREENS
WAL-MART
RITE AID
CVS
VIVOTIF
(Typhoid Pills)
$144
($104 with coupon)
$100
$134
$122
MALARONE
(Pediatric dose)
$398
($181 with coupon)
$360
$530
$197 (with coupon)
$423
$169 (with coupon)
DOXYCYCLINE HYCLATE
$1,028
($458 with coupon)
$896
$358
(with free Rite Aid membership)
$1,068
$416 (with coupon)
CIPRO
$30
$8
$20
(with free Rite Aid Membership)
$47
$22 (with paid CVS membership fee)
AZITHROMYACIN
$68
$68
$188
$63 (with coupon)
$179
$51 (with coupon)
TOTAL COSTS:
$1,668
(regular price)

$841
(with GoodRx)
$1,432
(regular price)
*No discounts or coupons available*

$1,230
(regular price)

$772
(with GoodRx)

$1,839
(regular price)

$780
(with GoodRx)

All prices listed above are based on medication dosages for 2 adults and 1 child for six months of living abroad in DRC. The prescriptions that say "with coupon" are in reference to the GoodRx coupons that can be downloaded on the website free of charge.
As I was reviewing the search results for our medications, I was amazed at the price differences. Skeptical, I even called each pharmacy to double check the prices and confirm that they would accept the GoodRx coupon for each medication. All of the prices quoted on the GoodRx site were spot on. Some were the regular pharmacy prices, some included pharmacy discounts, and others were prices that included the GoodRx coupon (which you can print off or send to your smartphone).
I normally drop off my prescriptions at Walgreens without thinking twice and was just minutes away from paying full price prior to my GoodRx discovery. Had I done so, I would have paid $1,668 that day! Are you serious??? After plugging in our prescriptions and seeing the discounts available, I elected to disperse our prescriptions between 3 other pharmacies, leaving Walgreens to fill none of them. It was pretty simple. All I had to do was call each pharmacy and give them my contact and prescription information. Then they called Walgreens and had it transferred over for them to fill. Piece of cake. Yes, it was a bit more hassle to drive to 3 different pharmacies, however, it was totally worth it given the savings.
So, let's do the math:
Cost Without GoodRx (using Walgreens as my normal pharmacy): $1,668
Cost With GoodRx (using 3 pharmacies): $686
Total Savings $982
Most likely, your adoption travel will not last 6 months or longer as we prepared for in our situation. Thus, your savings might not be quite as hefty. However, if you're able to save up to 80% on your prescriptions, why wouldn't you take the extra few minutes to compare prices? Hey, every dollar counts when you're raising thousands, right? With an amazing resource like GoodRx in your back pocket, you will find the best prices and keep money in yours.
The following two tabs change content below.
Lori Resmer
Child Advocate. Entrepreneur. Fitness Junkie. Mommy and Wife. Lori is an adoption fundraising coach that provides creative strategies and resources that empower families to adopt without debt.
Latest posts by Lori Resmer (see all)
Comments
comments