Podcast: Play in new window | Download
Click here to Subscribe to the Fund Your Adoption Podcast via iTunes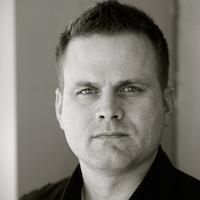 In this episode of the Fund Your Adoption Podcast, I interview Mike Rusch, the CEO of Pure Charity. We discuss the story behind Pure Charity and the dramatic rise of adoption crowdfunding. Mike and I talk about what makes Pure Charity unique as well as the keys to a successful crowdfunding campaign, pitfalls to avoid and how to get started with your very own adoption fundraiser.
What Is Covered In This Episode
The inspiration and vision for Pure Charity.
How Pure Charity stands out from it's competitors.
How families can use crowdfunding to share their stories and raise money toward adoption.
Ways to get started with your own fundraising campaign.
The keys to successfully crowdfunding your adoption.
Things to avoid that would negatively impact your fundraiser.
The amount families can raise toward adoption, the fees and where the funds are dispersed.
Pure Charity Rewards Network and how to earn cash back rewards on everyday purchases.
Adoption Resources Highlighted
Feedback On The Podcast
If you have any suggestions to improve the show or questions for upcoming episodes, leave a comment below. If you enjoyed this podcast, we'd be extremely grateful if you would take a minute and leave an honest review on iTunes (once on that page, simply click on the "View in iTunes" button to leave your review). Knowledge is power and your reviews truly are an opportunity for you to help us reach other families that will greatly benefit from this podcast. Thank you!
The following two tabs change content below.
Jeremy Resmer
Child Advocate. Entrepreneur. Fitness Junkie. Parent. Jeremy is an adoption fundraising coach that provides creative strategies and resources that empower families to adopt without debt.
Latest posts by Jeremy Resmer (see all)
Comments
comments