Podcast: Play in new window | Download
Click here to Subscribe to the Fund Your Adoption Podcast via iTunes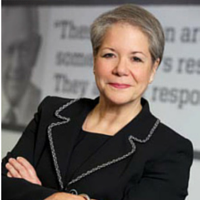 In this episode of the Fund Your Adoption Podcast, I interview Rita Soronen, President and CEO of the Dave Thomas Foundation For Adoption. We focus specifically on foster care adoption and separate the facts from the fiction and include a ton of resources available to adoptive families.
What Is Covered In This Episode
The vision and mission of the Dave Thomas Foundation For Adoption
Rita's background and involvement with the Dave Thomas Foundation
The affordability of foster care adoption
Misinformation and realities of adopting from foster care
Adoption subsidies and tax credits at the state and federal levels
Employer adoption benefits and resources available for employees
Children with special needs and challenges children in foster care frequently encounter
Trauma, loss, grief and the importance of going into adoption prepared
Utilizing the pre and post-adoption resources and people available to support you in your adoption and how to stay connected with other adoptive families in the community. Post adoption resources by the adoptive parents
Overcoming your fears and concerns and taking steps to get started with foster care adoption
Adoption Resources Highlighted
Feedback On The Podcast
If you have any suggestions to improve the show or questions for upcoming episodes, leave a comment below. If you enjoyed this podcast, we'd be extremely grateful if you would take a minute and leave an honest review on iTunes (once on that page, simply click on the "View in iTunes" button to leave your review). Knowledge is power and your reviews truly are an opportunity for you to help us reach other families that will greatly benefit from this podcast. Thank you!
The following two tabs change content below.
Jeremy Resmer
Child Advocate. Entrepreneur. Fitness Junkie. Parent. Jeremy is an adoption fundraising coach that provides creative strategies and resources that empower families to adopt without debt.
Latest posts by Jeremy Resmer (see all)
Comments
comments