Podcast: Play in new window | Download
Click here to Subscribe to the Fund Your Adoption Podcast via iTunes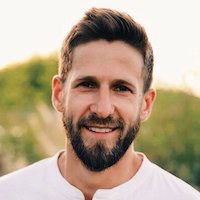 In this episode of the Fund Your Adoption Podcast, I interview Hank Fortener, the Founder of World Adoption Day and AdoptTogether, the world's first adoption crowdfunding site. Since it launched in 2012, AdoptTogether has helped more than 1,000 families raise over $4.5 million to bring children into permanent families through adoption.
What Is Covered In This Episode
The vision of AdoptTogether and how it has become the first and largest crowdfunding platform exclusively for adoption
The inspiring story of Hank's parents fostering 36 kids in 7 years, having 3 biological children and adopting 8 more from 6 different countries
How AdoptTogether works and keys to a successful adoption crowdfunding campaign
The explosive growth of adoption crowdfunding and how a humble goal of serving 25 families in Year 1 has turned into more than 1,000 adoptive families since launching in 2012
The inspiration and story behind World Adoption Day
Adoption Resources Highlighted
Feedback On The Podcast
If you have any suggestions to improve the show or questions for upcoming episodes, leave a comment below. If you enjoyed this podcast, we'd be extremely grateful if you would take a minute and leave an honest review on iTunes (once on that page, simply click on the "View in iTunes" button to leave your review). Knowledge is power and your reviews truly are an opportunity for you to help us reach other families that will greatly benefit from this podcast. Thank you!
The following two tabs change content below.
Jeremy Resmer
Child Advocate. Entrepreneur. Fitness Junkie. Parent. Jeremy is an adoption fundraising coach that provides creative strategies and resources that empower families to adopt without debt.
Latest posts by Jeremy Resmer (see all)
Comments
comments