Podcast: Play in new window | Download
Click here to Subscribe to the Fund Your Adoption Podcast via iTunes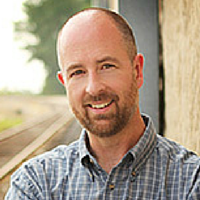 In this episode of the Fund Your Adoption Podcast, I interview Rich Metcalfe, the Program Director at Lifesong For Orphans. Rich shares specific details about how Lifesong helps Christian families fund their adoptions through 5 different programs and how each of them work. In addition, Lifesong For Orphans has various post-adoption resources and key strategic partnerships to support families every step of the way.
What Is Covered In This Episode
The 5 ways Lifesong For Orphans provides financial assistance to Christian families in the process of adoption

How each of the programs work including fundraising, direct grants, matching grants, Both Hands Project and interest-free loans

Who is eligible to apply for a financial assistance program
Tips for families that apply
How long is the approval process
Are there restrictions about how the funds can be used

How to apply if you need an expedited review and funds
What is included in the adoption fundraising kit
How many families has Lifesong For Orphans helped since it started offering financial assistance programs

The post-adoption services Lifesong provides to adoptive families
Adoption Resources Highlighted
Feedback On The Podcast
If you have any suggestions to improve the show or questions for upcoming episodes, leave a comment below. If you enjoyed this podcast, we'd be extremely grateful if you would take a minute and leave an honest review on iTunes (once on that page, simply click on the "View in iTunes" button to leave your review). Knowledge is power and your reviews truly are an opportunity for you to help us reach other families that will greatly benefit from this podcast. Thank you!
The following two tabs change content below.
Jeremy Resmer
Child Advocate. Entrepreneur. Fitness Junkie. Parent. Jeremy is an adoption fundraising coach that provides creative strategies and resources that empower families to adopt without debt.
Latest posts by Jeremy Resmer (see all)
Comments
comments