Podcast: Play in new window | Download
Click here to Subscribe to the Fund Your Adoption Podcast via iTunes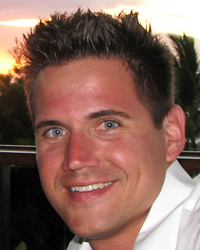 This episode of the Fund Your Adoption Podcast is jam-packed with practical information and financial resources. I answer a listener's question about how to overcome the up-front costs of adoption and provide several creative ways to access funds quickly in order to make the initial payments and start the adoption process.
What Is Covered In This Episode
Initial costs of adoption (international and domestic private) including application fee and home study

8 ideas to obtain funds quickly to pay for the initial costs of adoption

Home study grants available to families starting the adoption process
"Fast" fundraisers that you can do quickly and give you immediate access to funds
Inquire with your church or religious organization about adoption grants and fundraising support

Talk with human resources to find out if your employer offers adoption benefits including financial assistance, paid-time off and any other support
Interest-free and low interest loans to help alleviate a potential cash flow crunch so you can make payments on-time
How credit cards can act as an interest-free loan to access money immediately and provide a buffer while you fundraise
Adoption Resources Highlighted
Feedback On The Podcast
If you have any suggestions to improve the show or questions for upcoming episodes, leave a comment below. If you enjoyed this podcast, we'd be extremely grateful if you would take a minute and leave an honest review on iTunes (once on that page, simply click on the "View in iTunes" button to leave your review). Knowledge is power and your reviews truly are an opportunity for you to help us reach other families that will greatly benefit from this podcast. Thank you!
The following two tabs change content below.
Jeremy Resmer
Child Advocate. Entrepreneur. Fitness Junkie. Parent. Jeremy is an adoption fundraising coach that provides creative strategies and resources that empower families to adopt without debt.
Latest posts by Jeremy Resmer (see all)
Comments
comments