Podcast: Play in new window | Download
Click here to Subscribe to the Fund Your Adoption Podcast via iTunes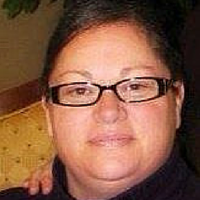 In this episode of the Fund Your Adoption Podcast, I interview Becky Wilmoth. She is an Enrolled Agent and Registered Tax Return Preparer and Adoption Tax Credit Specialist® with Bills Tax Service, licensed in all 50 states. She is an expert on the Adoption Tax Credit, regular speaker at national adoption conferences and guest writer for Adoption Today Magazine. She has helped hundreds of families successfully claim the Adoption Tax Credit.
What Is Covered In This Episode
What inspired Bill's Tax Service to get involved and serve adoptive families

It's nationwide mission to help adoptive families make sense of the Adoption Tax Credit

The importance of working with tax preparers experienced in working with the credit
What is the Adoption Tax Credit
The difference between a refundable and non-refundable tax credit

The importance of claiming the credit even if you don't have any tax liability and the ability to carry it forward for up to 5 years
The maximum amount you can claim and adjusted gross income limits for the credit
What types of adoptions qualify for the credit

The differences that apply to the credit for each of type of adoption including domestic, international and special needs

The importance of accurate documentation, what the IRS wants and how they want it

What are qualified adoption expenses

Getting organized and make copies of all documentation and receipts

A simple example of how the tax credit works

Can families with failed adoptions claim the credit

How adoption grants and financial assistance impact your tax credit

How qualified employer adoption benefits are viewed by the IRS

How families can get organized, make copies of all documentation and receipts and apply for the Adoption Tax Credit
Adoption Resources Highlighted
Feedback On The Podcast
If you have any suggestions to improve the show or questions for upcoming episodes, leave a comment below. If you enjoyed this podcast, we'd be extremely grateful if you would take a minute and leave an honest review on iTunes (once on that page, simply click on the "View in iTunes" button to leave your review). Knowledge is power and your reviews truly are an opportunity for you to help us reach other families that will greatly benefit from this podcast. Thank you!
The following two tabs change content below.
Jeremy Resmer
Child Advocate. Entrepreneur. Fitness Junkie. Parent. Jeremy is an adoption fundraising coach that provides creative strategies and resources that empower families to adopt without debt.
Latest posts by Jeremy Resmer (see all)
Comments
comments