Podcast: Play in new window | Download
Click here to Subscribe to the Fund Your Adoption Podcast via iTunes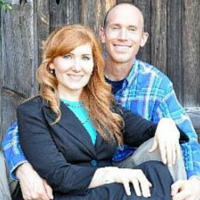 In this episode of the Fund Your Adoption Podcast, I interview Tabitha Lovell. She is the co-founder and travel manager of Adoption Airfare and Cheap Missions Trips specializing in adoption, missions and humanitarian airfare. Tabitha and her husband, Kevin, have a passion for orphan care and adoption, and a missions trip to Uganda in 2008 was the catalyst that began the work they do with Adoption Airfare. Adoption Airfare serves adoptive families with all their international travel needs, has an experienced team that will answer all of your questions and assist with flight itineraries, ticket holds, emergencies, flight delays and much more.
What Is Covered In This Episode
What inspired Tabitha and Kevin to start a travel agency focused on adoption, missions, and humanitarian flights

How Adoption Airfare is unique and stands out from the competition

Why families should consider booking with a travel agency experienced with international adoption
The advantages of working with a travel agency like Adoption Airfare to be available for families traveling abroad in the event of an emergency or unforeseen travel changes.
What happens when there's an emergency or flight delay when you booked airfare on your own.

At what point in the adoption process should families begin planning their international travel
Ways to schedule your trip in advance and modify your flight plans without paying additional fees
How understanding the adoption process in different countries helps with airfare routing

Tips for families preparing to finalize their adoption travel
Adoption Resources Highlighted
Feedback On The Podcast
If you have any suggestions to improve the show or questions for upcoming episodes, leave a comment below. If you enjoyed this podcast, we'd be extremely grateful if you would take a minute and leave an honest review on iTunes (once on that page, simply click on the "View in iTunes" button to leave your review). Knowledge is power and your reviews truly are an opportunity for you to help us reach other families that will greatly benefit from this podcast. Thank you!
The following two tabs change content below.
Jeremy Resmer
Child Advocate. Entrepreneur. Fitness Junkie. Parent. Jeremy is an adoption fundraising coach that provides creative strategies and resources that empower families to adopt without debt.
Latest posts by Jeremy Resmer (see all)
Comments
comments