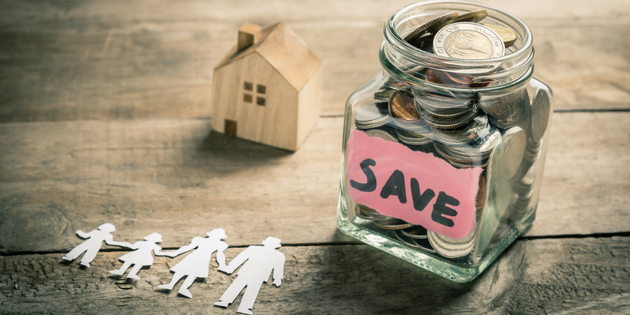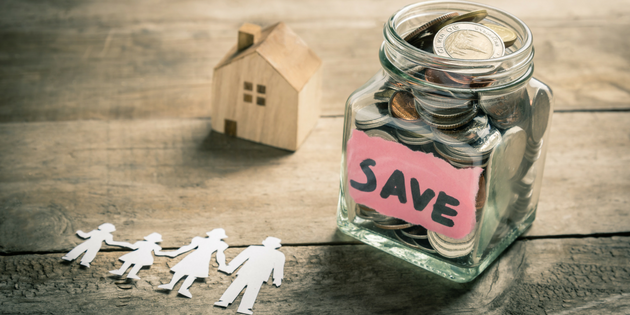 Did you know that the cost of adoption can exceed $40,000?
The best adoption loans provide solutions and reduce financial stress when you are going through the adoption process. They can serve as an important part of your adoption funding plan and offer immediate cash.
Whether you are adopting domestically or internationally, adoption loans provide affordable, low-cost financing options for families to begin the home study process, meet payment deadlines, and access funds in case of an emergency or unexpected adoption expense.
Typical adoption expenses include home study fees, court costs, attorney fees, adoption agency fees, travel expenses, medical exams and follow up treatment. Adoption loans are available to finance some or all of these expenses.
Loans are a popular way to finance adoptions because they allow you to borrow a large amount of money and offer fixed interest rates and terms, making loan repayments predictable and budgeting easier.
There isn't a one-size-fits-all adoption loan. Each family's situation and needs are different, so it's important to refer to your adoption funding plan and fee schedule before you determine what loan to apply for and when. The best adoption loan is the one that is right for you.
Our Picks For Best Adoption Loans
If you are ready to get started on your search immediately, here are a few lenders and organizations that stood out as we researched the best adoption loans.
Best Adoption Loans For Excellent Credit:
Best Adoption Loans For Average Credit:

Best Interest Free Adoption Loans:
With increased competition and availability of new financial products, the number of lenders that provide unsecured, personal loans for adoption continues to grow. The top companies have streamlined the lending process, offer better interest rates, more flexible terms, and loan approval as quickly as the same day.
When To Use An Adoption Loan
Before moving forward with an adoption loan, consider your funding goals, how much you need to borrow, your adoption timeline, and your overall financial situation. Adoption loans can provide several benefits:

Access to funds. Money is immediately available to make adoption payments. This greatly reduces the likelihood of a cash flow crunch.
Buy yourself time. Make payments toward your adoption and bridge the gap while you fundraise, apply for grants, and utilize the Federal Adoption Tax Credit to support loan repayments.
Manageable repayment terms. Some organizations offer interest free adoption loans. However, if you don't qualify for an interest free loan or it doesn't meet your needs, consider if an unsecured personal loan or a credit card with 0% is right for you. Depending on your goals, both can be utilized with manageable terms to help fund your adoption.
Best Adoption Loans For Excellent Credit
Having excellent credit may help you qualify for adoption loans with the lowest interest rates on the market. In addition to your credit score, lenders that offer low rates may also review your level of education, employment history and work experience, debt-to-income ratio, and financial history. These are key indicators of financial health and help underwriters determine the terms of your adoption loan.
SoFi
SoFi offers very competitive loans that allow you to borrow between $5,000 and $100,000. Fixed interest rates range from 5.95%-14.24% (with Autopay). Variable rates range from 4.91%-10.71% (with Autopay). There are no fees for loan origination, prepayment, or anything else. Once you are approved for a loan, funds should be available within a few days.
Why do we like SoFi? With so many benefits, we think SoFi is one of the best adoption loans overall. The company has funded over $14 billion in loans across 47 states and boasts a growing community of more than 200,000 members. There are unsecured personal loans with 3, 5, or 7 year repayment terms to choose from. In order to qualify, you will need to have an excellent credit score (690 or above), show steady employment history, and have a low debt-to-income ratio. SoFi also differentiates itself by offering a unique unemployment protection program that allows you to suspend monthly loan payments if you lose your job. Find Your Rate!
LightStream
A division of SunTrust Bank, LightStream provides adoption financing and low fixed rates to families with good to excellent credit. There are no fees or prepayment penalties.
Why do we like LightStream? There are a ton of reasons! From legal fees and travel to medical fees and home studies, the entire adoption process can be financed with a LightStream loan. Competitive rates, flexible terms, and borrowing limits ranging from $5,000 to $100,000 give you a lot of options. In addition, LightStream's approval process is FAST! You can apply online, get approved, and have your funds as early as the same day.† The process is simple and LightStream guarantees that you will love your experience. Apply Now!
Best Adoption Loans For Average Credit
Finding an adoption loan with a decent interest rate for borrowers with limited or no credit history and less than perfect credit can be a challenge. However, there are still some solid lenders and loan options available to you. It's very important to shop around and find the terms that are right for you in light of your adoption and payment schedule.
Upstart
Upstart is one of the best adoption loans to consider if you have good to average credit or limited credit history. The minimum credit score to qualify is 620. Upstart doesn't lend money to borrowers directly. Instead, it charges an origination fee to connect borrowers with accredited investors who fund the loans.
Why do we like Upstart? Your loan is determined by more than just your credit score. Upstart also looks at your credit history, academic background and performance, and employment history. Loan amounts range from $1,000 up to $50,000 and APRs are between 4.93% and 29.99%. Upstart provides offers reasonable 3 and 5 year terms and there is no prepayment penalty. If you are approved for a loan, the funds can be in your account the next business day.
Avant
Avant is an online lender, available in 46 states, that targets borrowers with credit scores between 580 and 700. APRs range from 9.95% to 36%. Though you won't find the lowest rates here, you will be able to borrow a large amount quickly and get a quick approval, without any collateral.
Why do we like Avant? Avant is a solid option for borrowers with average and good credit. Loan amounts start at $1,000 and go as high as $35,000 and terms are pretty flexible ranging from 24 to 60 months. Applications can be approved quickly and funds can be deposited into your bank account as soon as the next business day.
PersonalLoans.com
PersonalLoans.com offers personal, peer-to-peer, and installment loans. It is not a direct lender. However, PersonalLoans.com matches you with best lender to fund your adoption loan. Using a simple online loan request process, you could be successfully matched with a lender and receive the funds in as little as one day. Loan amounts go up to $35,000 and terms range from 6 to 72 months, depending on the lender you are matched with. Personal loans have an APR ranging between 5.99% and 35.99%.
Why do we like PersonalLoans.com? If you are shopping around for adoption loans, PersonalLoans.com will save you a ton of time and send you multiple loan offers from different lenders with competitive interest rates. This service is available in all 50 states and will accept loan requestors with any credit score, which is great for people with average credit or below.
Best Interest Free Adoption Loans
Many of the interest free adoption loans available are offered by faith based organizations. The eligibility criteria and terms for an interest free loan can be different than a traditional lender. However, if you qualify, it may be one of the best adoption loan options for your family and will definitely save you money. We believe you should consider an interest free adoption loan first.
Abba Fund
ABBA Fund has one of the best adoption loans overall. It offers an interest free covenant loan for Christian families to help eliminate the cash crunch of an expensive adoption. These adoption loans average between $6,000 and $8,000 and are typically no larger than 1/3 of the overall cost of the adoption. Each loan is expected to be paid back within 3 years. Approval takes approximately 6-8 weeks and you will be contacted via email. Abba Fund also offers the Christian Family Adoption Grant that you should consider applying for as well.
Lifesong For Orphans
In addition to offering one of the best adoption loans, Lifesong For Orphans provides a ton of useful financial resources for adoptive families. It offers interest free loans ranging from $3,000 to $12,000 to help Christian families overcome the high cost of adoption and meet payment deadlines. Couples enter into a covenant agreement to repay the loan through manageable monthly or annual payments. Repayments are often made to coincide with adoption tax credits. Expect 8-10 weeks for your application to process. In addition, Lifesong For Orphans offers a matching adoption grant and myStory, a free online giving platform for adoption, for approved families.
Pathways For Little Feet
Pathways For Little Feet is a Christ-centered 501(c)(3) that provides interest free adoption loans to families for any amount up to $7,500. The purpose of the loan is to assist families in the final stage of their adoption. Pathways will accept applications as soon as the home study has been approved and, on rare occasions, they can rush an approval within a week of a birthmother's due date or your travel date. Funding priority is given to families that demonstrate the greatest financial need and have explored various funding options including loans, adoption grants, employee assistance, and fundraising. A loan from Pathways For Little Feet will be repaid monthly and those repaid funds will then be loaned to other families to help finalize their adoptions. The average loan repayment is $100 per month.
How We Picked The Best Adoption Loans
Choosing an adoption loan is more complicated than simply taking out a personal loan. Consider the timing and amount of your upfront adoption expenses, payment deadlines, fundraising, grant awards, the Adoption Tax Credit and the availability of cash for unexpected expenses or changes in your adoption timeline.
Here are some additional factors to consider when picking the best adoption loans:
Loan Limits. Hopefully, this doesn't apply to you when you're adopting but, if it does, higher borrowing limits equip you with more options. Strike a balance between what you need and what you can afford. Save, fundraise, apply for grants and do whatever you can to make up the difference.
Low or No APRs. Interest free loans provide a huge benefit and cost savings for adopting families. Take advantage of the opportunity if you can borrow what you need and avoid interest. If you don't qualify for an interest free adoption loan or if it doesn't meet your needs, find interest rates as good or better than the competition.
Low or No Fees. If you have excellent credit, it is more than likely that you will find a lender that doesn't charge any fees other than interest. However, if your credit is not top notch, lenders may have origination fees, prepayment penalties, and late payment fees. Make sure they are consistent with competitors.
Flexible Terms. Lenders with a wide range of repayment terms are preferable over those with say only 3 or 5 terms because they give you more options.
Loan Process and Approval Time. We prefer a simple, online loan application and approval process where funds can be available within a few days.
Customer Service. Consistent, reliable support means a better loan experience.
Reputation. Trust and reputation are essential. We consider online reviews, the age of the lender or organization, and status with the BBB.
What Is An Adoption Loan?
An adoption loan is an affordable financing option for couples and individuals looking to grow their families through adoption. It is a personal loan intended to pay for expenses related to domestic, international, and embryo adoptions. Adoption loans typically do not require any collateral upfront, meaning they are unsecured and the lender doesn't have a guarantee, and charges a higher interest rate than an auto or home equity loan.
Do I Need Good Credit For An Adoption Loan?
No, but if your credit isn't good, you will pay a higher interest rate to offset the lender's risk. If you have average or below average credit scores, start with your existing bank or credit union. Leveraging an established relationship could be significant and allow for more flexible lending terms. Your goal is to find the best loan and interest rate possible, regardless of your credit score. If you choose to apply for a secured loan, you will likely receive a much better rate than if you're not willing to put up any collateral.
How To Find The Lowest Rates
Before applying for an adoption loan, here are a few things to consider to find the lowest rates:
See if you qualify for an interest free loan. Adoption is expensive and every little bit of savings counts. Why pay additional fees and interest if you can avoid it?
Look for a credit card with 0%. If you have good credit, you should have no problem getting a credit card that has 0% interest on purchases for at least 12 to 18 months, and may be less expensive than taking out an adoption loan.
Shop around. It's important to check the fine print, interest rate, and terms of all of the adoption loans you are considering. Online lenders are offering very competitive rates, even for borrowers without excellent credit. Your local bank or credit union may offer the lowest rates, especially if you have a well-established relationship.
Consider a secured loan. Some families who own a home or automobile, utilize the collateral in order to get lower rates. For example, a home equity line of credit will likely be cheaper than an unsecured personal loan. However, using your home as collateral means that if you default on your loan, you could lose your house. This is not our favorite loan option, but we recognize that each family's financial situation and goals are unique.
How Much Can I Borrow?
The amount you can borrow for an adoption loan varies from bank to bank. Typically, unsecured personal loans range from $5,000 to $100,000 while interest free adoption loans range from $3,000 to $12,000. If you are looking to borrow over $10,000, an interest free loan may not be the best option for you.
However, it is possible to get creative and borrow $10,000 with an interest free loan and apply for a credit card with 0% interest for 18 months with a credit limit of $10,000, giving you access to $20,000. If you are diligent about fundraising or using proceeds from the Adoption Tax Credit to pay off the loan and your credit card within 18 months, you could avoid paying any interest.
Can I Get A Loan To Cover Expenses Related To Childbirth Or Adoption?
Absolutely. Your adoption loan can be used to pay for costs related to childbirth or adoption. You can even use it to pay for your baby's first year expenses, which could easily exceed $12,000. The best adoption loans give you options so you can experience comfort and security while focusing on what matters most: your family.
When Is The Best Time To Apply?
It depends. Do you need the money upfront to complete your home study and start the adoption process? Do you need peace of mind knowing that you can access funds immediately in case of an emergency or unknown expense? These and other important questions will help you prioritize when you need the money.
Most adoption loans, especially online applications, can be approved within days of applying. To be safe, you should allow at least 2 weeks. For interest free adoption loans, organizations that offer them are unique. They tend to be faith-based, require you to complete your adoption home study before applying, and usually take between 4 and 8 weeks before you receive the funds.
Personal Note: We believe anyone who is committed and focused can fund even the most expensive adoption by creating a plan that consists of budgeting, saving, fundraising, applying for adoption grants, pursuing financial assistance from your employer, utilizing military adoption benefits, and claiming the Federal Adoption Tax Credit. However, each family and each adoption is unique. If you decide to pursue a personal loan to finance your adoption, be disciplined and use borrowed money exclusively for adoption expenses.
† You can fund your loan today if today is a banking business day, your application is approved, and you complete the following steps by 2:30 p.m. Eastern time: (1) review and electronically sign your loan agreement; (2) provide us with your funding preferences and relevant banking information; and (3) complete the final verification process.