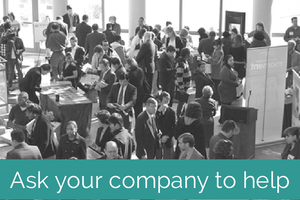 Many employers offer some form of adoption benefits. These benefits generally fall into 3 categories:
Information Resources may include referrals to licensed adoption agencies, support groups, and related organizations as well as access to an adoption specialist to answer questions about the process or help with special situations like adopting a child with special needs.
Financial Assistance may include a cash payment from the company for adoption-related expenses, often ranging from $1,000 to $15,000. Some companies pay for certain fees or partially reimburse employees for expenses such as agency fees, court costs, legal fees, medical, transportation, foreign adoption fees, and temporary foster care among others. In most cases, benefits are paid after the adoption is finalized, however some employers may pay benefits when the child is placed or as expenses are incurred. Be sure to check with your employer as each adoption benefits policy is different.
Parental Leave is available for all adoptive parents. Federal law requires employers with 50 or more employees to offer up to 12 weeks of unpaid leave upon the birth or adoption of a child. Some employers are very supportive and provide extended and/or paid leave.
Be sure to ask your human resource or personnel department to find out if your company offers adoption benefits.
Additional Resources

2014 Adoption Benefits Guide for Federal Employees – These benefits help Federal employees manage their work and family lives throughout the adoption and foster care process.
Employer-Provided Adoption Benefits – A very helpful fact sheet for families developed by Child Welfare Information Gateway.
Dave Thomas Foundation For Adoption – Outstanding organization with a wealth of resources developed for individuals to advocate for adoption benefits in the workplace, provide companies with the support needed to offer adoption benefits to employees, and recognize the top employers with adoption benefits.
Adoption Friendly Benefits Toolkit – This FREE toolkit makes it easy to establish an adoption benefits policy at your workplace. It explains how to approach your human resources department and implement a financial reimbursement and paid leave policy for employees who adopt. It also contains a CD with sample forms and benefit plans to help you get started.
2015 Best Adoption-Friendly Workplaces – This list recognizes the top 100 companies with the best adoption benefits available to their employees.
Federal Family Medical Leave Act – Unpaid leave under the Federal Family Medical Leave Act is also an option. This act allows individuals to take up to 12 weeks off, unpaid with benefits without jeopardizing employment. The leave can provide valuable time for newly adoptive families to bond with their new child.
Below is a list of adoption-friendly workplace employers as recognized by the Dave Thomas Foundation.
7-Eleven Stores
A&E Television Network
A.R.E. Accessories LLC
Abbott
ABN AMRO North America
Accenture
ACI Worldwide
ADC Telecommunications, Inc.
Advent Software, Inc.
Adventist Health System
AETN
Affinity Health System
AFLAC
Agere Systems
AGIA Insurance Services
Agilent Technologies
AGL Resources
AICPA
Air Products and Chemicals
Akorn, Inc.
Alaska Airlines
Alcan Packaging
Alcon Laboratories
Alliant Techsystems Inc.
Allina Hospitals & Clinics
Allstate Insurance Company
Alltel
Alston & Bird, LLP
Alverno Clinical Laboratories LLC
America Online
American Century Investments
American Electric Power
American Express Company
American International Group, Inc. (AIG)
American Multi-Cinema, Inc.
AMERIGROUP Corporation
Ameriprise Financial
Ameriquest
Amgen, Inc.
Amica Mutual Insurance Company
AMN Healthcare
Anadarko Petroleum Corporation
Andrews McMeel Universal
Annie E. Casey Foundation/Casey Family Services
Answer Company Consulting Ltd., The
Apple Computer, Inc.
Appriss Inc.
ARAG
Arc of Steuben, The
Archer Daniels Midland Company
Argon ST
Ariba, Inc.
Arnold & Porter LLP
AstraZeneca PLC
AT&T
Avnet, Inc.
Avon Products, Inc.
AXA Equitable Life Insurance Company
Bank of America
Bank Rhode Island
Baptist Health Care
Baptist Health South Florida
Barilla America, Inc.
Baxter International Inc.
Bay Care Health System
Bayer
Bayfront Health System
BearingPoint, Inc.
Beckman Coulter, Inc.
Becton Dickinson (BD)
BECU
Beers & Cutler PLLC
BellSouth Corporation
Best Buy
BHP Billiton
Binney & Smith, Inc.
Black & Decker
Blackbaud, Inc.
Bloomberg
Blue Cross & Blue Shield of Massachusetts
Blue Shield of California
Bluegreen Corporation
BMW Financial Services
BNP Paribas
Bon Secours Health System, Inc.
Booksource, The
Booz Allen Hamilton
Borland Software Corporation
Bose Corporation
Boston Consulting Group
Boston Scientific
Bowen Engineering Corporation
BP America
Brady Corporation
Brasfield & Gorrie
Bremer Financial Corporation
Brevard Family Partnership
Brinker International
Bristol-Myers Squibb Company
Bronson Health Care Group
Brookhaven Science Associates
C&S Wholesale Grocers, Inc.
CACI
California Pacific Medical Center
Calvert Group, Ltd.
Cambridge Family and Children's Service
Campbell Soup Company
Cape Fear Valley Health System
Capital One Financial Corporation
Cardinal Health
Carleton College
Carlson
CarMax
Celanese Corporation
Cellular Specialties, Inc.
Center for the Study of Social Policy
Cephalon
Ceridan Corporation
Chesapeake Energy Corporation
Chester County Hospital, The
ChevronTexaco Corporation
Chicago Mercantile Exchange
Child Trends
ChildCareGroup
Children's Choice
Children's Health Services
Children's Healthcare of Atlanta
Children's Hospital and Health System
Children's Hospital of Philadelphia
Children's Hospital of Wisconsin
Children's Hospital, Seattle
Children's Memorial Hospital – Chicago
Children's Mercy Hospitals & Clinics
ChildServe, Inc.
Chipotle Mexican Grill, Inc
ChoicePoint Inc.
Christian Broadcasting Network, Inc., The
Chubb Group of Insurance
CIGNA Corporation
Cincinnati Children's Hospital Medical Center
Cisco Systems, Inc.
CIT Group Inc.
Citigroup
Citizens Financial Group, Inc./RBS Americas
City of Carmel, Indiana
City of Richardson, Texas
CJW Medical Center
Cleco Corporation
Cleveland Clinic
CoBank
Coca-Cola Enterprises
Colgate-Palmolive Company
Colorectal Cancer Coalition
Columbia County Chapter NYSARC Inc. (COARC)
Comcast Corporation
Community Based Care of Brevard
Community Health Network
CompuCom Systems, Inc.
ConAgra Foods, Inc.
Concord Academy
Conde Nast Publications
Congressional Coalition on Adoption Institute (CCAI)
ConocoPhillips
Consolidated Edison
Continental Grain Company
Copyright Clearance Center, Inc.
Cornell University
Corning Incorporated
Covington & Burling LLP
Credit Suisse
Crosland, Inc.
CSG Systems, Inc.
Cummins Inc.
CVS/Caremark Rx, Inc.
Daiichi Sankyo
Daimler Chrysler
Dakocytomation
Dallas Center for Sleep Disorders, The
Dartmouth-Hitchcock Medical Center
Dave Thomas Foundation for Adoption
DaVita
Deaconess Pregnancy & Adoption Services, LLC
Dell Inc.
Deloitte & Touche USA LLP
Delta Air Lines
Denver Rescue Mission
Deutsche Bank
Diebold, Inc.
DigitalGlobe, Inc.
Diocese of Metuchen
Discover Financial Services
Discovery Communications LLC
Diversified Investment Advisors
Dominion Resources
Domino's Pizza
Dorsey & Whitney, LLP
Dow Chemical Company, The
Dow Corning Corporation
Drayer Physical Therapy Institute
Driscoll Children's Hospital
Duke Realty Corporation
DuPont
E.ON U.S. LLC
E.W. Scripps Company, The
Eastern Savings Bank
Eastman Kodak Company
EBSCO Industries, Inc.
Educational Commission for Foreign Medical Graduates
Eduventures, Inc.
Edward Jones
El Paso Corporation
Elderhostel
Eli Lilly and Company
ELK Promotions
EMC Corporation
Enterprise Holdings
Erickson Retirement Communities
Ernst & Young LLP
Everglades Direct
Evergreen Plastics
Exceptional Software Strategies
Family Christian Stores
Fannie Mae
Fellowes, Inc.
Fender Musical Instruments Corporation
Fidelity Investments
Fifth Third Bank
FINRA
First Horizon National Corporation
First National Bank
First National Bank Holding Company
First Reliance Bank
First Sun Management Corporation
First Tennessee Bank, a subsidiary of First Horizon National Corporation
Fishbeck, Thompson, Carr & Huber Inc.
Florida Power & Light Company
Follett Corporation
Ford Motor Company
Foster Care Alumni of America
Franciscan Skemp Healthcare
Franklin International
Franklin Templeton Investments
Freddie Mac
Fresenius Medical Care NA
Gallup
Gap
Genentech
General Electric Company
General Mills
General Motors Corporation
Genesco Inc.
Getty Images
Giant Eagle, Inc.
Gillette Children's Specialty Healthcare
GlaxoSmithKline
Global Crossing
GMMB
Goldman, Sachs & Co.
Goodyear Tire & Rubber Company, The
Google, Inc.
Gordon Flesch Company, Inc.
Grace Community Church
Grainger
Granite State Credit Union
Grant Thornton LLP
Great River Health Systems
Greenheck Fan Corporation
GTECH Corporation
Guaranty Bank
Gurwin Jewish Geriatric Center
H. J. Heinz Company
Hability Solution Services, Inc.
Haley & Aldrich, Inc.
Hallmark Cards, Inc.
Hanna Andersson
Harley-Davidson Motor Company
Harvard Pilgrim Health Care
Harvard Union of Clerical & Technical Workers
Harvard University
Hasbro, Inc.
Health Dialog
Heifer Project International
Heitman LLC
Hendrickson USA, LLC
Hercules Inc.
Hershey Company, The
Hewitt Associates
Hewlett-Packard Company
Hilb Rogal & Hobbs
Hillside Family of Agencies
Hoffmann-La Roche Inc.
HOK
Home Depot
Honda of America Manufacturing Inc.
Hormel Foods Corporation
HP Hood LLC
HSBC
Human Kinetics
Hydrite Chemical Company
Hypertherm, Inc.
Icon Identity Solutions
IKEA
Indiana Regional Medical Center
Industrial Economics, Incorporated
Infinity
Inova Health System
Institute of Computer Technology
INTEGRIS Health
International Truck and Engine
Interpublic Group
Intuit, Inc.
IS Kids Inc.
Jennie-O Turkey Store
JFK Medical Center
Jockey International, Inc.
John Hancock Financial Services, Inc.
John Michael Kohler Arts Center
John Wiley & Sons, Inc.
Johns Hopkins University
Johnson & Johnson
Johnson Financial Group
Johnsonville Sausage, LLC
Johnston McLamb
JPMorgan Chase
Kao Brands Company
Keiter, Stephens, Hurst, Gary & Shreaves
King's Daughters Medical Center
Knowledge Learning Corporation
Kozy Shack Enterprises, Inc.
KPMG LLP
Kraft Foods
Kroger Company
L. B. Foster Company
Lands' End
LaSalle Bank Corporation
LEGO Systems
Lennox International
Leo Burnett & Arc USA
Lexmark International
Liberty Mutual Group
Life Time Fitness
LifeBridge Health
LifeWay Christian Resources
Limited Brands
Lincoln Financial Group
Liquidnet
Lockheed Martin Corporation
Loma Linda University
LSI Corporation
Macon United Methodist Church
Maine General Health
Marathon Oil
Marshall & Ilsley
Massachusetts General Hospital
Massachusetts Mutual Life
Massachusetts Port Authority
Mastercard International
Mattel
Mayo Clinic
McCormick & Company, Inc.
McDonald's Corporation
McGohan Brabender, Inc.
McGraw-Hill Companies, The
McKesson Corporation
McQuay International
Medtronic
Meeting Street
Mellon Financial
Memorial Health, Inc.
Mercedes-Benz USA, LLC
Merck & Company Inc.
Mercy Health System
Mercy Medical Center
Meredith College
Meritage Homes Corporation
Meritain Health
Merlin International, Inc.
Merrill Lynch & Company, Inc.
Methodist Home for Children
MetLife
Meyer Corporation U.S.
MGM Mirage
Miami International Insurance Agency Inc.
Michigan State University
Microsoft Corporation
Midland Marble
Millennium Pharmaceuticals, Inc.
Milton Hershey School
Ministry Health Care
Mississippi Bend Area Education Agency
Missouri Employers Mutual Insurance
Mitre Corporation
Molson Coors Brewing Company
Monsanto Company
MONY Life Insurance Company
Morgan Stanley
Motorola, Inc.
MTV Networks
Municipal Securities Rulemaking Board (MSRB)
MuniMae
Musculoskeletal Transplant Foundation
National CASA Association
National Democratic Institute for International Affairs
National Futures Association
National Geographic Society
National Life Group
Nationwide
NBA (National Basketball Association)
NCB (National Cooperative Bank)
NCR Corporation
Nestle USA, Inc.
New York Life Insurance Company
New York Times Company
New York University
Newell Rubbermaid
Newport Hospital
Nike
Nippon Life Insurance Company of America
Nokia
Nordstrom
Northern Trust Corporation
Northrop Grumman Space Technology
Northwest Pipe Company
Northwestern College
Novant Health
Novartis Pharmaceuticals Corporation
Novatel Wireless
Novell
Novo Nordisk Inc.
Nuclear Management Company
Ocean Spray Cranberries
OCLC (Online Computer Library Center, Inc.)
Ohio Academy of Nursing Homes, The
Ohio State University, The
OhioHealth
Oklahoma State Chamber of Commerce and Industry
OSI Pharmaceuticals, Inc.
Owens Corning
Papa John's International, Inc.
Paradies Shops, The
Paric Corporation
Patagonia, Inc.
Payless ShoeSource, Inc.
Peabody Energy
Pearson
Peopleclick, Inc.
PepsiCo
PFB Architects, Inc.
Phoenix Companies, Inc., The
Pitney Bowes
PJM Interconnection
PMA Capital Corporation/The PMA Insurance Group
PNC Financial Services Group, Inc.
Popular Financial Holdings
PPD
PricewaterhouseCoopers LLP
Prime Therapeutics
Principal Financial Group
ProQuest
Protective Life Corporation
Providence Hospital
Providence St. Peter Hospital
Prudential Financial, Inc.
PSCU Financial Services
Public Service Enterprise Group Inc.
Putnam Investments
Quad/Graphics
QUALCOMM
Quality Custom Cabinetry, Inc. (QCCI)
QuikTrip Corporation
Raytheon Company
RBA/Brooks Brothers
RBC Dain Rauscher
Reader's Digest Association
Reed Elsevier
Reid Hospital & Health Care Services
Replacements, Ltd.
Republic Bancorp Inc.
Resurrection Project, The
Rhodia
Rich Products Corporation
Riverside Health System
Robins & Morton
Rock Bottom Restaurants
Rockwell Automation
Rockwell Scientific Company
Rodale Inc.
Rohm and Haas Company
Rothstein Kass
RSM McGladrey
RTI International
Rush-Copley Medical Center
Ryder System
Rydex Investments
Salem Hospital
Sallie Mae, Inc.
Salt River Project (SRP)
Sanofi-Aventis
SAP Americas
Sara Lee Corporation
SAS Institute Inc.
Save-a-Lot
SAVVIS, Inc.
SC Johnson & Son, Inc.
Schering-Plough Corporation
Schultheis & Panettieri, LLP
Scotts Miracle Gro Company, The
Scripps Health
Scripps Networks Interactive
SDI Health LLC
Searcy Living Magazine
Sears Holdings Corporation
Security Benefit Group
Sequent Computer Systems
Shawnee Mission Medical Center
Shell Oil Company
Sherwin-Williams Company, The
Siemens Medical Solutions
Signature Custom Cabinetry, Inc.
Silicon Graphics (SGI)
Silliker, Inc.
Sioux Valley Hospital & Health System
SkillPath Seminars
Smart City Telecom
Society for Human Resource Management (SHRM)
Solidworks Corporation
Solvay Pharmaceuticals
South Carolina State University
South Mountain Company
Southern Company
Sovereign Bank
Spartanburg Regional Healthcare District
Sperry Tree Care Company
Springs Global US, Inc.
Springs Window Fashions LLC
Sprint Nextel Corporation
SRA International, Inc.
SRI International
SSM Health Care
St. John Health (Michigan)
St. Mary's Medical Center (WV)
St. Petersburg College
Standard Register
Stanford University
Starbucks
State Auto Insurance Companies
State Farm Insurance Companies
State of Hawaii
State of Kentucky
State of Maine
State of Maryland
State of Minnesota
State of Nebraska
State of New York
State of Pennsylvania
State of South Carolina
State of Virginia
Sterling Medical Services
StrataG
Stride Rite Corporation, The
Strip, Hoppers, Leithart, McGrath $ Terlecky Co.
Subaru of America, Inc.
Sullivan & Cromwell LLP
Sun Microsystems, Inc.
Sungard Higher Education Solutions
SunTrust Banks, Inc.
Supervalu
Swarovski North America Ltd.
Syngenta
Synovus
Target Corporation
Taylor University
Teamsters Local 1145
Temple University
Texas Health Resources
Texas Instruments
ThedaCare, Inc.
Thomson Reuters
Timberland Company, The
Time Inc.
Time Warner Inc.
Toshiba America Information Systems Inc.
Toys "R" Us
Tribune Company
TriHealth
True Value Company
Turner Broadcasting System, Inc.
Twin City Co-ops Federal Credit Union
U.S. Bancorp
UAW
Ulteig Engineers Inc.
Union Hospital, Inc.
Union Pacific Railroad Company
United Business Media LLC (UBM)
United Parcel Service (UPS)
United Technologies Corporation
Univar USA Inc.
University of Idaho
University of Michigan
Univest Corporation of PA
USAA
Valassis
Valero Energy Corporation
Van Meter Industrial
Vanguard Group
VCU Health System
Veolia ES Technical Solutions, LLC
Verispan, LLC
Verizon Business
Verizon Communications
Vermont Housing Finance Agency
Vertafore, Inc.
Vetta Sports
Victory Packaging
Villanova University
Visa Inc.
Volunteers of America of North Louisiana
Washington Trust Company, The
Waste Management, Inc.
Waterloo Industries
Waterworks, The
Wayne Farms LLC
WBCM
WellPoint, Inc.
Wells Fargo & Company
WellStar Health System
Wendco Group
WendPartners
Wendy's/Arby's Group, Inc.
Werner Electric Supply
West Virginia University Hospitals
Western Digital
Westminster Theological Seminary
Weston Solutions
Weyerhaeuser Company
Wheaton Franciscan Healthcare
Whirlpool Corporation
WhiteWave Foods
Whitney, Bailey, Cox & Magnani, LLC (WBCM)
Willis North America Inc.
Wilske Law Firm PLC
Wipfli LLP
Woodmen of the World Life Insurance/Omaha Woodmen Life
Wrigley Company
Xerox Corporation
Yale New Haven Health
YMCA of Bradford County
Youth Villages
Yum! Brands, Inc.
Zappos.com, Inc. and its Affiliates
Zee Medical Inc.
Zurich North American Insurance
photo credit: fairfaxcounty via photopin cc