If you read this before the 2015 Raise The Dough Fundraiser and you like donuts, especially when they're FREE, then this blog post will be twice as good. This Friday, June 5, is National Donut Day (the first Friday in June each year). In honor of this very special day, Krispy Kreme is offering a free doughnut of any variety. No purchase necessary. Just stop into any U.S. or Canadian location (stores in Australia, Korea, Japan, Indonesia, Malaysia, Mexico, Puerto Rico, Philippinesand Turkey are also participating) and ask for the doughnut of your choice.
Dunkin Donuts is also offering guests a free donut, about 70 options, with the purchase of any beverage. If you live close to Krispy Kreme and Dunkin Donuts, you can get 2 donuts for the price of a small coffee. I love donuts and coffee. For me, TGIF just took on a whole new meaning!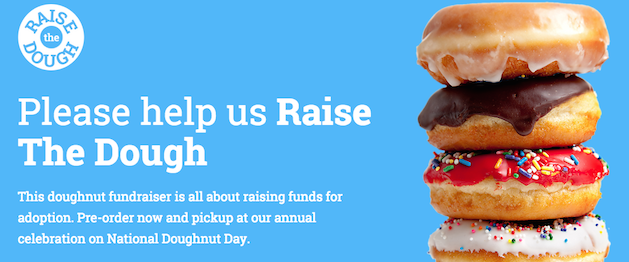 (While researching this fundraiser, I learned that doughnut can also be spelled donut and used interchangeably. I found it a little annoying that both spellings are correct. I decided to include both versions so you could experience my pain too 🙂 It probably won't bother most of you but, for all you perfectionists like me, just roll with it.)
And if you're located near Warsaw, IN, there's no better way to kick off your weekend than to eat some hot, homemade New Jersey style cake doughnuts that will raise funds to help a family adopt. This year's fundraiser will be held on Friday, June 5 from 7:30 to 10:00 am at the offices of Silveus Insurance Group, located at 1037 Mariners Dr, Warsaw, IN 46582.
You're more than welcome to swing through and exchange your pre-order tickets for your doughnuts (1 ticket = 1 dozen), then run off to work. Or, if you plan to stick around, there will be fresh coffee, milk and chocolate milk to go with your doughnuts. Guests are asked to give a donation (suggested minimum of $2/doughnut) to run them through a one-of-a-kind toppings bar. In addition, Daniel and Jessica Manduka (2015 feature family) and Kelly and Heidi Morrow (2014 feature family) will be on-site. Feel free to say hi and encourage them as they move forward with their adoption.

What is Raise The Dough?
According to the Raise The Dough website:
The fundraiser grew out of an annual celebration of friends, as fresh doughnuts were being made and given away on National Doughnut Day. The desire was to bring people together, enjoy some time connecting and have an early morning, curbside party. And over the course of five years, that's pretty much all it was.
In the spring of 2014, as the annual deep fried get together was being planned, we recognized that there were quite a number of guests coming, and people offered to help support the day. It became evident that there was so much more that could be done on this day. As we have always loved the life changing gift of adoption, we felt called to make this day more than a celebration of friends. We desired to give o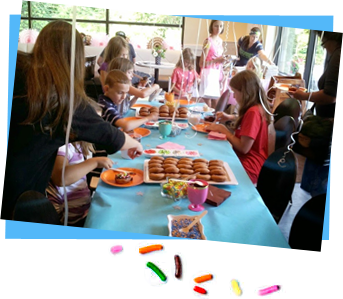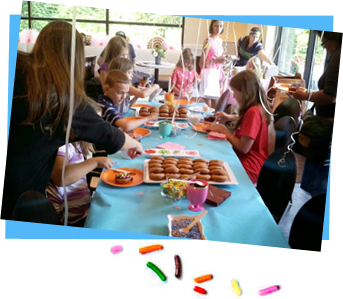 ur friends and community an avenue to help others in the very expensive process of raising funds for adoption.
While we increased our deep fried doughnut count, we just couldn't keep up with the orders. We made well over 300 doughnuts over the past couple of summers, but opted to go a different direction in order to increase the fundraising opportunity. Our new fundraising process consists of asking that interested individuals would place doughnut orders online before the event, and we bring them to a central location in exchange for their purchase receipt (ticket). Because we're so well versed in the area's best doughnuts, we've put quite a few ticketing options online. Click on your pre-order link below, make your selections and pick them up at our annual event.
You don't have to love doughnuts as much as we do in order to help. If you would prefer to merely give them a gift, go through the pre-order process and give a gift in the name of Raise The Dough for any amount you wish. We thank you for your partnership and support in helping us Raise The Dough for adoption.
The goal of this year's event is to raise $15,000 and the proceeds will directly benefit Daniel and Jessica Manduka. To learn more about their story or to make a financial contribution toward their adoption, visit their YouCaring Fundraiser. Be sure to place your order and let's raise some dough! photo credit: raise the dough
The following two tabs change content below.
Jeremy Resmer
Child Advocate. Entrepreneur. Fitness Junkie. Parent. Jeremy is an adoption fundraising coach that provides creative strategies and resources that empower families to adopt without debt.
Latest posts by Jeremy Resmer (see all)
Comments
comments