Meet The Blackwells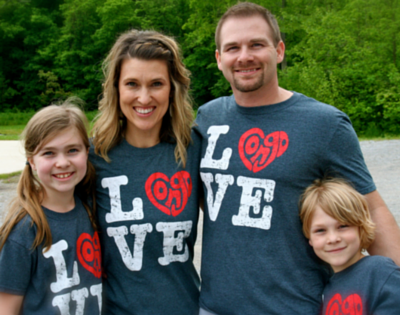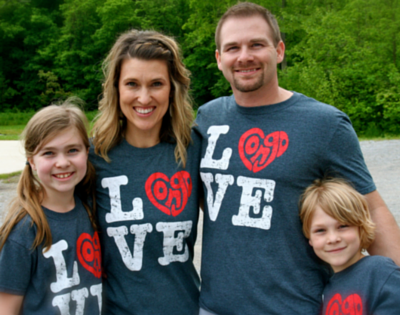 We are adopting two precious kiddos from Congo.  We have done a few different things to raise money for our adoptions including garage sales and selling t-shirts. Our biggest fundraiser was the Carnival For Congo.
How It All Started
When we started the adoption process, we knew we would need quite a bit of money, especially since we were adopting 2 children. We started brainstorming ideas trying to identify all the resources that we had including friends and family. One of our best friends owns a "jumpy" company that rents out big inflatable slides and bounce houses. She offered to let us use any and all the bounce houses and slides that we wanted for our event. That connection got the ball rolling…
She then put us in touch with a local church that hosts a yearly adoption carnival to support adoptive families in the church. That church donated all of the carnival games, tokens, and prizes. From there, it just kept growing…another church donated a train for the children to ride and others came forward and donated a petting zoo, photo booth, artwork, popcorn and cotton candy machines and much more.
On the day of the adoption carnival, guests could either pay $20 for an armband that allowed for unlimited play and bounce time or they could buy individual tickets. We had hot dogs, nachos, soda, popcorn, cotton candy and other carnival foods available for purchase. In addition, we had a huge bake sale with all donated baked goods. We held raffles every hour throughout the day and the cost was one dollar per ticket to enter. We also had 2 silent auctions.  All items for the raffles and auction were donated by local businesses. Overall, the Carnival For Congo was a huge success! The final results were as follows:
Total Amount Raised: $7,000
Costs: $750 to rent the local fire hall, and purchase supplies and food
Net Amount Raised For The Adoption: $6,250

Keys To Success
The success of the carnival would not have been possible without the help of all the volunteers that worked the event. It took MANY people to work the games, bounce houses, and manage the bake sale and concessions. To spread the word and promote our carnival, we set up an event page on Facebook and took flyers around to local businesses asking them to post it in a visible spot for customers to see.
Our event was also a success financially, in part, because there was very little overhead. We recommend utilizing any contacts and resources that you have to support you and provide donations. Whatever activities or events you decide to do to raise money for your adoption will require work. It won't be easy, but it will be worth it. What we loved most about our carnival was that it was a celebration and it was fun! And, that's what we wanted. It was truly a success, but it could not have been done alone…it took the support and generosity of our community.
Additional ideas from Fund Your Adoption that you might consider for your adoption carnival:
Get a dunk tank – these are a huge hit!
Have live music or an iTunes playlist – this adds energy and excitement.
If you're adopting internationally, sell jewelry or crafts from the country you're adopting from.
Get a photographer to snap pics at your event – remember the day and share photos on social media.
Follow the Blackwell's adoption journey at madeformore.wordpress.com
The following two tabs change content below.
Latest posts by Guest Contributor (see all)
Comments
comments