Written by Shana Ivarson
My husband and I work outside the home, have 3 biological children and are so close to adopting our 4th child, Aiden. As we were looking for ways to fundraise for our adoption, we knew we needed something that would not be time consuming and would be worth the time invested. I remembered attending a painting party with friends about a year ago. A painting party is where one instructor walks a class through step-by-step instructions on how to paint a particular picture. I am definitely not an artist, but I really enjoyed this and was very proud of my finished product.
I am fortunate to have an incredibly talented artist as a friend. I approached her about the possibility of instructing a painting party to raise money for our adoption, and she was thrilled to offer her talent. We maxed the class out at 30 people. You could probably do more, we just didn't have enough easels for more than that and didn't want to spend money for more. We charged $35 per person. I estimated I would spend $5 per person on supplies. My friend, Jackie, was giving her service pro bono! The only thing we had to pay for was the paint, which can get pricey. We paid close to $200 for the paint.
I am a teacher, so we advertised the class to our 3rd -5th graders at school, as well as created an event to share on Facebook. The supplies we needed that we borrowed from Jackie's art room at school were: easels, smocks, mason jars for water, brushes, and canvases that someone donated (another huge savings). I also prepared light snacks, and friends brought snacks to help keep the cost down.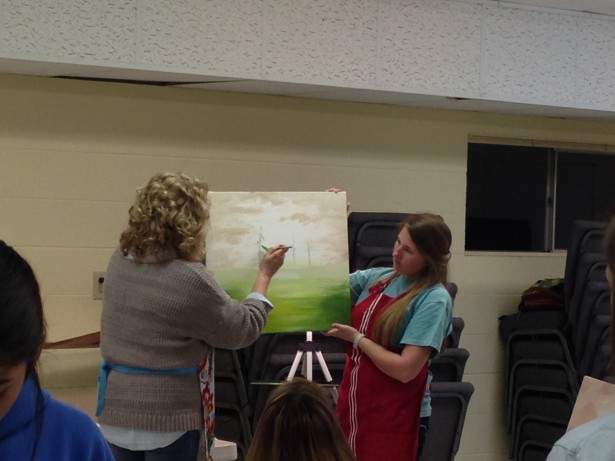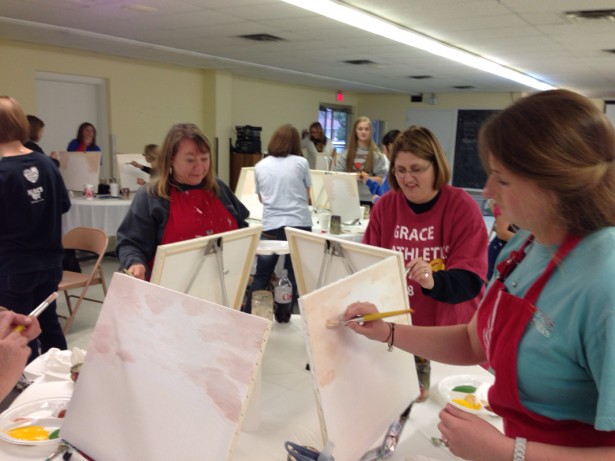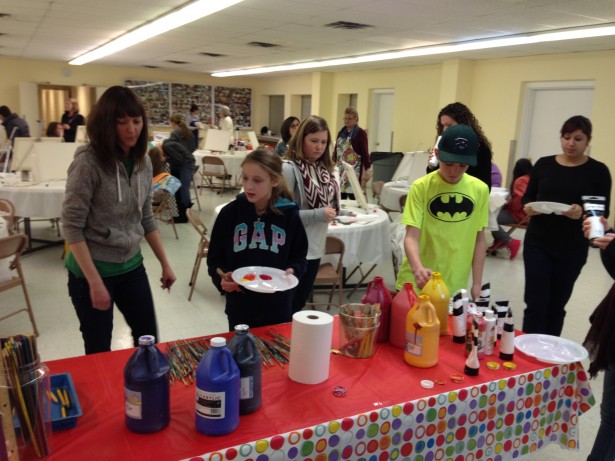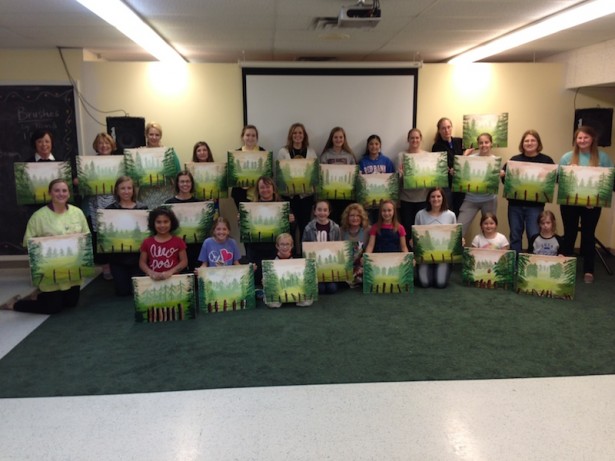 The class lasted 3 hours. We had such a great response to the first class that we decided to do another class. Both classes had close to 30 people in attendance! I had Aiden's picture at the sign in desk and put Chinese mints at each person's place at a table. Some parents dropped their children off to attend the class while they had a date night, some mothers and daughters painted together, and the rest of attendees were men and women.
This was such a great adoption fundraiser for us and we raised $1,800. We saved money by getting the canvases donated and my friend didn't charge us to lead the class, but people are so excited to give to adoptions that your local hobby/art store may be interested in doing this. I also feel we could have charged more than $35 and had the same amount of people attend.
On a side note, the fundraising and paperwork is so worth it in the end. We are now in China and will be meeting our son in just 2 more days!
Follow the Ivarson's adoption journey at ivarsonadoption.weebly.com
photo credit: Shana Ivarson via Ivarson Adoption Journey
The following two tabs change content below.
Latest posts by Guest Contributor (see all)
Comments
comments