Written by Julie Snell from untilweseehim.blogspot.com. We are a family of 9 and adopted two daughters from Ethiopia in 2009 and a daughter from China in 2013.
One of our most successful adoption fundraisers was a holiday open house. We hosted 15 vendors of home sale businesses (Mary Kay, Thirty-one Bags, etc) as well as friends who sold handmade crafts, in our home on a Saturday afternoon in November (it even turned out to be National Adoption Day!) Some of our children and their friends made Christmas ornaments to sell as well.
We asked vendors to provide a donation of their choice. Some gave $100, others gave us a percentage of their sales, some gave us all they made that afternoon, and many gave us the option to continue sales for a week later. We sent out invites, passed out flyers, and had signs and balloons posted out front on the day of the event. We also advertised through our blog and on Facebook so we could take orders from long distance friends and family throughout the following week.
Christmas music played while we had a steady flow of shoppers throughout the afternoon. Friends volunteered to supply us with drinks and baked goods, and to assist with cleanup. It was really so festive and like a party!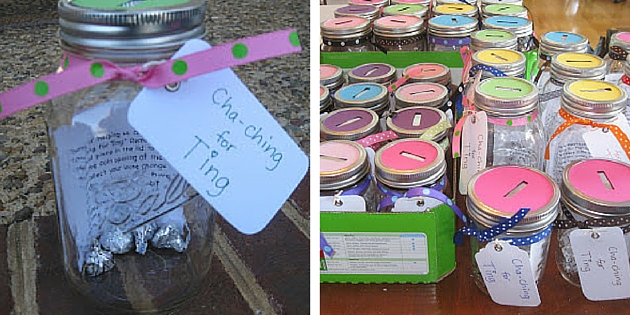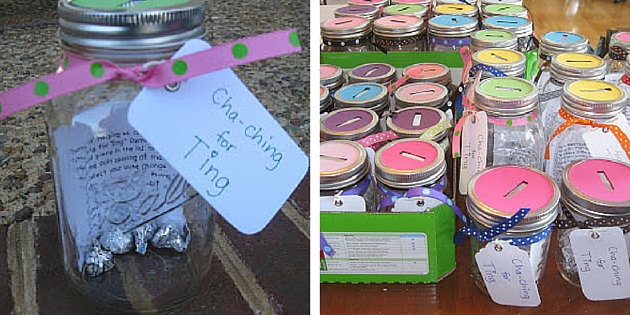 Throughout the afternoon we were also able to promote four other adoption fundraisers that we had going on concurrently. We had a table set up to promote and sell adoption t-shirts (Show Hope) and coffee (Just Love Coffee), as well as a table to display and sell pieces of our 500 piece fundraiser puzzle. By the front door, we had coin jars ("Cha-ching for Ting" – our daughter's Chinese name is Ting) filled with candy hugs and kisses and directions for this fundraiser. Jars went home with those who chose to take them home (all 36 were gone by the end of the afternoon) and returned to us once filled.
Along with being a super fun afternoon, this was a very successful fundraiser! We raised just over $1,000 from the sales/vendor donations that day. We also helped to complete our puzzle which ultimately raised $5,000. Our final sales from our coffee and t-shirts came out to about $500, and our coin jars raised us another $1,000!
The following two tabs change content below.
Latest posts by Guest Contributor (see all)
Comments
comments